NATIVE COVINA REAL ESTATE AGENTS
STUART SANTANA
TRUSTED PROPERTY ADVISOR
I have been working with people to make the home buying/selling experience as stress free as possible for many years.
My personal background in construction, property management and "flipping" property gives you a big edge as a consumer. As your Realtor, I can look at your property and give you a realistic list of improvements "I would make" if it were my own asset–with your budget in mind. I can answer most of the questions you may have in regards to what it is like "being a landlord," and give you a lot of advice based on my own personal experiences. My team's mantra revolves around the idea that no deal is too big or small, and we put our client's needs first.
LEARN MORE
INQUIRE NOW
Our professional team has been cooperating for well over a decade. High level of dependability is ensured by the regular, perfect communication that our agents, attorneys, and mortgage brokers maintain. We will effectively advise you on a pricing strategy that paves a clear route to your objective of a profitable home sale by carefully and in-depthly analysing all of the special qualities of your property and the current market conditions.
We aim for full client satisfaction
Re/Max brokerage in California
Looking to Buy a new property or Sell an existing one? The Santana Team provides an easy solution! The Santana Team gracefully facilitates real estate business owners by making property management easier & affordable.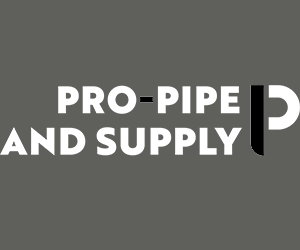 In one word, Fantastic! Navigating the housing market from January to June in 2021, was not easy. 50+ People biding on houses and competing with cash offers and those placing bids well over asking, it was a tough market. However, these guys were with us every step of the way, they helped us keep our heads on straight, and kept us from entering bidding wars, and helped us make smart decisions. Now we are in a great home in a great area, thanks to these guys.

Mr. Stuart Santana was nothing short of a magician when it came to helping me sell my home. All recommendations he made to me for the sale of my home had the exact results he told me would happen. Not only did he perform excellently as a realtor, he also helped me with requests outside of the standard scope of work of just being a realtor. He was quick to respond to any inquiries and showed absolute cool headedness and patience when I became a little chaotic. He was able to get me a sale price well above market value. I can not recommend this man enough.

When it came to making offers Stuart is very skilled, we were selected within the top offers for homes on almost every home we offered on which gave us more confidence and patience in finding the right house. When it was time to seal the deal, Stuart absolutely delivered and helped us land the right house, we really could not be happier.

Stuart and his team are amazing! They helped my husband find a beautiful home! As first time buyers, we had no idea what we were getting ourselves into. Stuart's knowledge and willingness to help reduced our stress immensely. I will definitely be recommending Stuart and his team to all my friends and family!